Back »
Non-finned heaters ( Water boilers and tanks )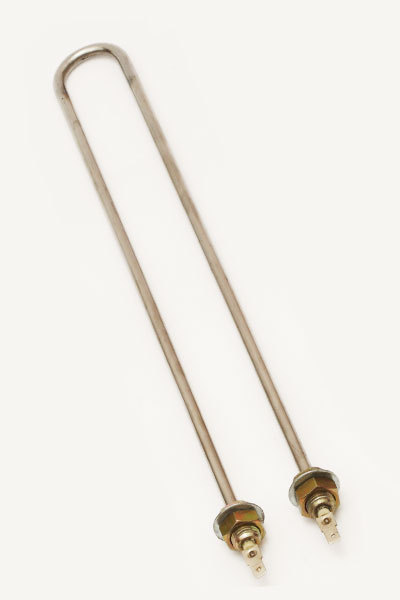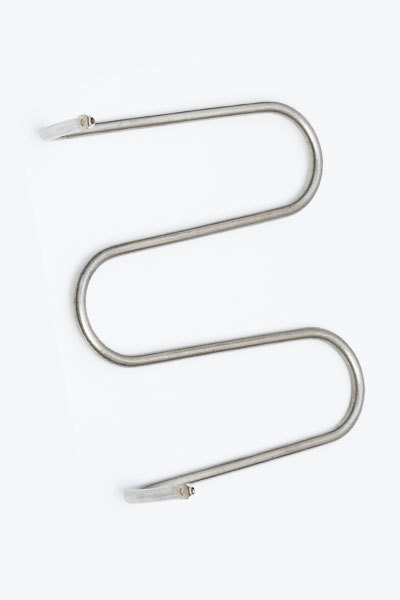 These heating elements are used in various heating devices such as air conditioning stations, storage heaters, cooling equipment (for defrosting), gastronomic equipment (bread ovens, toasters, waffle ovens), dryers, spray paint chambers and other industrial applications.
Heating elements, both finned and the basic ones (bare tube), are mainly used in heaters.
Material characteristics:
- protective tube 6.5 ,  7.0 mm or  8.5 mm.
- material type: 1H18N9T (AISI 321) acid-proof steel Incoloy 800 heat-resistant steel
- insulator: MgO (magnesium oxide)
- coil: Kanthal wire
General characteristics of heaters
working environment: air /supply/
operating temperature: 200oC to 750oC , depending on the version
typical supply voltage: 115 V, 230 V, 400 V 
fastening: M10x1.25 sleeves – for the diameters of 6.5 and 7.0 mm or M14x1.5 for the diameter of 8.5 mm
Exemplary versions
type

Diameter
Φ [mm]

Power/voltage
[W/V]

Surface load
[W/cm2]

Tube material

fastening

connectors

M220

7.0

1000/230

5.0

AISI 321

 M10x1.25

M6

U400

8.5

1000/400

5.06

AISI 321

M14x1.5

M6

U800

8.5

2000/400

4.87

AISI 321

M14x1.5

M6

Φ150

7.0

500/230

4.55

AISI 321

 M10x1.25

M4
If you'd like to order heaters or have any questions please fill the contact form below.
Fields marked * are required.