Back »
Flexible heaters ( Water boilers and tanks )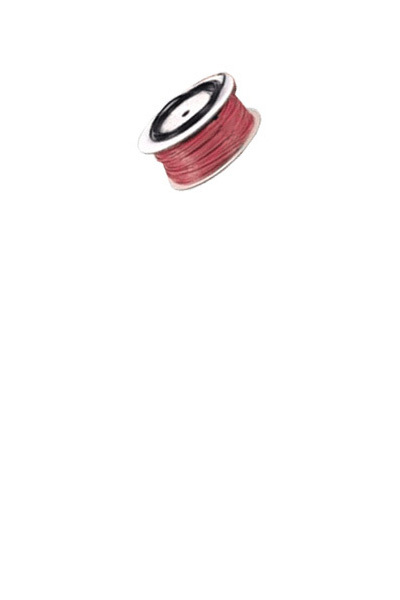 N-line heating cables (PGS) are flexible heating elements made of Kanthal wire coil wound onto a glass-silk cord and insulated by means of silicone.
They are characterised by high flexibility, a wide range of operating temperatures, excellent dielectric properties and resistance to different chemicals.
Flexible heaters are used in heating equipment, such as towel rails and other low-temperature heating installations (e.g. anti frosting and deicing systems).
General characteristics
working environment: air, water, solid bodies
operating temperature: up to 150oC
supply voltage: 24 V to  240 V
maximum power (depending on the working environment and application) up to 25 W/rm
diameter: Ø 3.1 mm 
Material characteristics:
core: glass-silk cord,
coil: Kanthal wire
insulation: silicone
The power of one running metre of heating wire should note exceed 25 W (depending on the environment and working mode).
Heating cable type

Resistance
Ohm/1 rm

PGS 1.4

1.4

PGS 4.0

4.0

PGS 018

18

PGS 025

25

PGS 040

40

PGS 060

60

PGS 080

80

PGS 140

140

PGS 200

200

PGS 300

300

PGS 500

500

PGS 700

700
Double heating wires (2PGS) can be delivered on request.
Two parallel heating wires in tubular (dia. 7.5 mm) or flattened (7.5 x 5 mm) silicone sheath.
Flexible heaters are wound onto spools and offered in default lengths. Sold in quantity stated in the order. Flexible heaters can be sold with LgY terminals on request.
Heating cable type

Resistance
Ohm/1 rm

PGS 1.4

1.4

PGS 4.0

4.0

PGS 018

18

PGS 143

143

PGS 200

200

PGS 350

350

PGS 700

700
If you'd like to order heaters or have any questions please fill the contact form below.
Fields marked * are required.