Back »
Evaporator heaters ( Water boilers and tanks )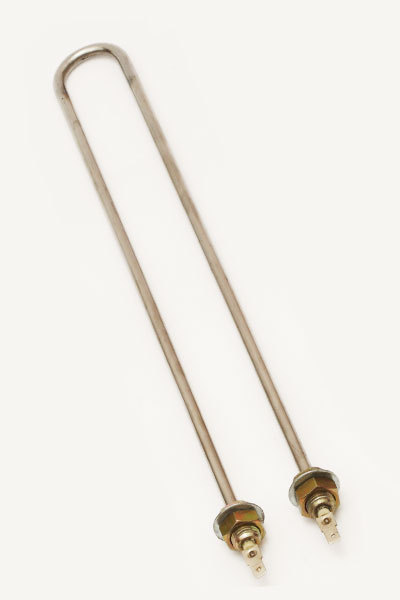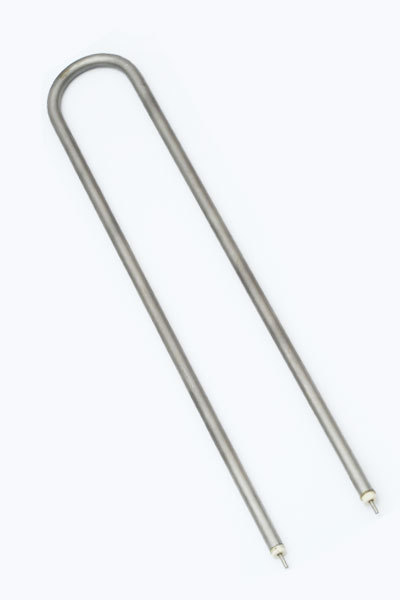 These heaters are used in refrigerating equipment (for defrosting).They allow for a quick defrosting and thus ensure the required cooling/refrigerating capacity.
Material characteristics:
protective tube7.0 mm or  8.5 mm.
material type: 1H18N9T (AISI 321) acid-proof steel
insulation: MgO (magnesium oxide)
coil: Kanthal wire
General characteristics of heaters
working environment: evaporators
operating temperature: up to 200oC, depending on the version
typical supply voltage: 115 V, 230 V
fastening: clamping under the evaporator or installation in its fins (clamps are not included in the delivery)
Electrical connections (LgY wire) are hermetic.
Exemplary versions
type

Diameter
Φ [mm]

Power/voltage
[W/V]

Surface load
[W/cm2]

Tube material

connectors

L 1000

8.5

2x200 W/115 V

0.85

AISI 321

LgY

L 1640

8.5

2x300 W/115 V

0.73

AISI 321

LgY

L 2620

8.5

650 W/230 V

0.95

AISI 321

Lgy
If you'd like to order heaters or have any questions please fill the contact form below.
Fields marked * are required.