Back »
Boiler heaters with M14 sleeves ( Water boilers and tanks )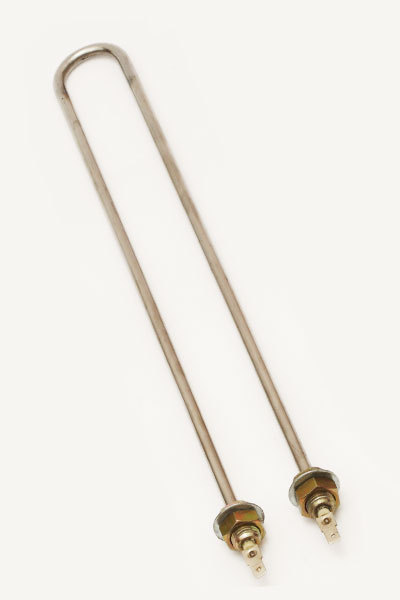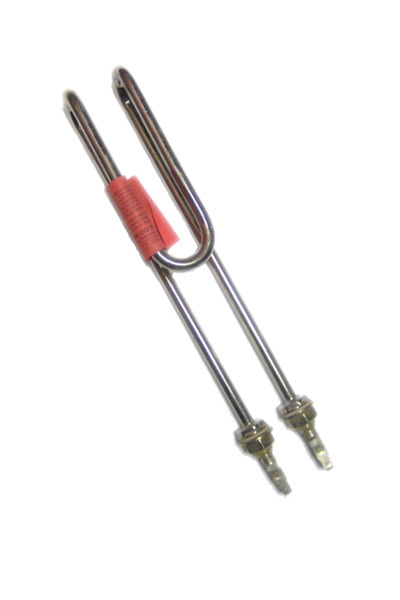 These heating elements are used in many water boilers and steam generators of domestic manufacturers.
The copper protective tubes are nickel-plated; fastening – typical M14 sleeves, electrical connection – slide-in connector (F 6.3)
Material characteristics:
protective tube: copper, nickel-plated, or stainless steel (optionally)
sleeves: steel, nickel-plated or brass (optionally)
insulation: MgO (magnesium oxide)
coil: Kanthal wire
General characteristics of heaters:
working environment: water.
operating temperature: up to 100°C.
>100°C steam generators
electrical connection: flat connector.
supply voltage: 220 V.
fastening method: sleeves with M14 nuts (washers and gaskets included)
Water heating elements. Nickel-plated, encased in a copper tube, steel sleeves
Type

Length
L

Width
S

Electrical parameters

M1.5

220

72

1500 W/230 W

M2.0

255

72

2000 W/230 W

U1.0

270

72

1000 W/230 W

U1.5

370

37

1500 W/230 W

U2.0

410

37

2000 W/230 W

B1.5

205

37

1500 W/230 W

B2.0

245

37

2000 W/230 W
If you'd like to order heaters or have any questions please fill the contact form below.
Fields marked * are required.